Safety Tips
Safety begins with simple steps that you can take today to prevent theft, fire, and carbon monoxide poisoning.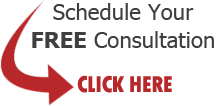 Preventing Theft!
Here's How You Can Help Protect Your Home
Install a monitored home security system that adequately protects entry into your home.
Lights On - Leave an outside light on at night, or install light activated motion sensors. If you're going to be out after dark, leave a light on inside the home as well. Invest in timer switches for those times when you're away from home overnight.
Make Noise - Leave your TV or radio on or on a timer switch while you're away; it's is a good way to convince would-be burglars that someone is home.
Papers and Trash – Ask a friend or neighbor to pick up any newspapers from your driveway and take out your trash while you are away.
Hide-A-Key - If you insist on leaving a spare key somewhere outside the home, don't make it an obvious spot. The first place a thief looks is under the mat.
Lock Up - Install deadbolts on doors and window latches to help prevent break-ins.
Trim the Hedges - High hedges can provide an excellent hiding place. Keep hedges trimmed no higher than your windowsills.
Peepholes - Peepholes let you see who is at the door without opening it.
Notes - Never leave notes on your door, even when you're home.
Park in the Driveway - A car in the driveway signals "someone is home". It also helps prevent burglars from backing in for easy loading.
Fire Safety!
Be sure to have smoke detectors integrated into your professionally monitored security system.
Post Emergency Numbers - Make sure everyone in the family knows where to find the numbers.
Fire Extinguisher - 41% of residential fires begin in the kitchen. Keep a working fire extinguisher nearby.
Leave Space - Keep combustibles at least 3-feet away from space heaters, wood burning stoves, fireplaces, and furnaces.
Close the Door - Sleeping with the bedroom door closed gains valuable seconds if a fire breaks out.
Prepare and Practice - Make sure you have an escape plan for your family; practice how to "Stop, Drop & Roll" with your kids.
Preventing Carbon Monoxide Poisoning!
Install a CO monitor near your fuel-burning appliances. For added safety, make it part of your home's alarm system.
System Check-Up - Have a qualified professional check all fuel burning appliances, furnaces, venting and chimney systems at least once a year.
Turn it Off - Never leave a motor vehicle running in an attached garage or carport where CO may enter your home