Carbon Monoxide CO Detector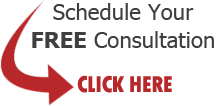 Wireless Carbon Monoxide Detector
What is Carbon Monoxide and How Can it Harm You?
Carbon monoxide (CO) is an odorless, colorless, tasteless and highly toxic gas that is produced when fuels such as wood, gasoline, charcoal and oil are burned with insufficient air. The majority of residential and commercial fatalities caused from these fuels come from heating systems, engine powered tools and charcoal grills. Carbon monoxide is harmful when inhaled because it displaces oxygen in the blood and deprives the heart, brain and other vital organs of oxygen. Large amounts of CO can overcome a person in minutes without warning-causing them to lose consciousness and suffocate.
Our wireless CO detector will help protect you and your family. The detector consists of an electrochemical carbon monoxide sensor assembly coupled with a wireless transmitter. The transmitter can send alarm, trouble, end-of-life, tamper and low battery condition messages to the alarm panel.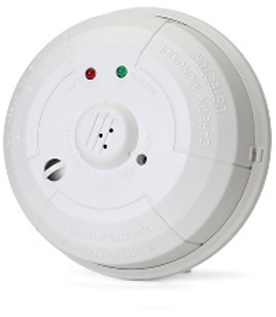 Electrochemical Sensing Technology - Electrochemical detectors are the newest, most refined CO detectors available and provide the most accurate measurement of CO concentration obtainable. They can take readings from low levels that may be hazardous over long periods of time to high concentrations that present an immediate danger.
Local Sounder - A built-in piezoelectric horn generates an alarm condition. The local sounder will also alert you of other conditions such as low battery, detector trouble and end-of-life. Dual LEDs provide local visual indication of the detectors status as well.
End of Life Timer - When the detector has reached the end of its life, the detector will send a trouble signal to the panel. This indicates that the CO sensor inside the detector has passed the end of its life and the detector needs to be replaced. The detectors lifespan is approximately six years from the date of manufacture.
Test/Hush Button - This dual purpose button allows the end-user to perform periodic testing of the detector. In the event of a CO alarm, this button will silence the local sounder alarm for a five minute period. Note: the Hush feature will not operate at levels above 350 ppm carbon monoxide.
We Recommend:
At least one carbon monoxide detector located near the sleeping area. If there are multiple sleeping areas, especially on different floors, a CO detector should be placed in each area.
CO detectors should be strongly considered for homes in which one or more residents is over the age of 65. The risk of unintentional carbon monoxide poisoning increases with age.