Safety Security Window Screens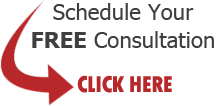 For homeowners seeking to protect their windows, even when they're open, patented alarm screens offer a solution. Each screen is custom engineered to your exact specifications using manufacturer-exclusive technology. A patented single continuous solid silver plated copper wire is interwoven into the screen mesh vertically with no splices in the conductor loops. Any attempt to cut the circuit or unplug or remove the screen will activate the alarm.
Call to schedule a no-obligation consultation with a security representative today.