Wireless Home Security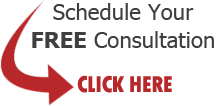 Everything you need to know about the technology protecting your home
What makes a home security system wireless?
One of the first things you need to understand about wireless home security is that there are actually two different references to the word "wireless", so first, let's sort those out.
The first wireless function to consider is the security system and its components, and how they all connect. In the past, every monitoring component was hard-wired back to a panel box. This meant every door and window required its own wire and path of holes through your house.
Today, we use wireless sensors to monitor most of your home (some components, such as cameras, require a 110v power source). Each door and window has a sensor and transmitter powered by a battery designed to last several years. This means no more wires to be pulled through the walls and floors or tacked around moldings. These sensors are easy to install, easy to service and easy to upgrade. Now, as your life and family changes, it's easy to customize your home security system to meet your needs.
Wireless System And Components
The second wireless function has to do with how your security system communicates with the alarm monitoring station. Older security systems would use a home phone line to "dial out" and communicate with the alarm monitoring station. However, many families no longer use a phone line in their home. So, how do we get your alarm to communicate with the monitoring station? Much in the same way you do – we can connect via the internet or via a wireless cell phone signal.
While monitoring your home via your home's wi-fi is possible, a dedicated cellular connection is best. With a cellular connection, there is never a line that can be cut by a falling tree or by an over-achieving thief.
As you consider your security needs, keep in mind how both wireless components and wireless monitoring can make your home safer. If you have any questions, please ask any of our associates for more details.
Wireless System Monitoring