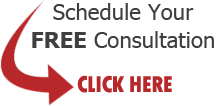 Garage Door Controls
The "smart" function of garage door operation lets the system know the garage door status and can operate it based on that knowledge. Unlike a regular garage door opener which simply switches between open and closed, our system will CLOSE the door only if it is open and OPEN the door only if it is closed.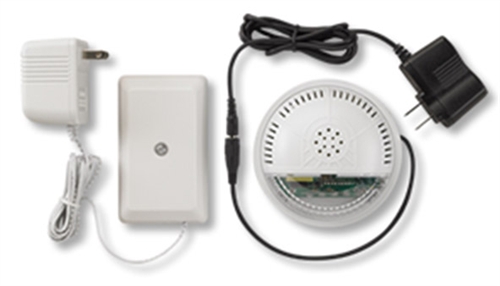 The Key to Enhanced Security and Peace of Mind
With LYNX Touch, you can close your garage door locally and remotely—or schedule the doors to close at a certain time of the day or night—for example, every night at 11:00 p.m. So now you can rest assured, knowing that the door will not remain open all night long. Not only does this help keep your house and belongings secure, it could also prevent costly frozen pipes in the winter and lost A/C performance during the summer.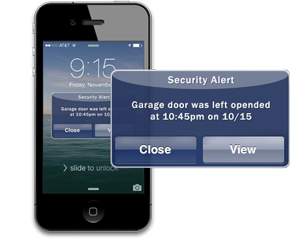 Control up to three garage doors and know whether they're opened or closed right from the touchscreen, on your mobile devices or remotely with our SmartPhone app. You can even arm the system when the garage door is open—helping to avoid false alarms.