Lighting and Electrical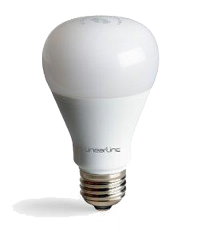 Turn select indoor and outdoor lights on or off automatically every time you arm or disarm your security system. Tell your system to turn one set of lights on 30 minutes before you get home from work and turn another off an hour after you've gone to bed. You can program scenes and schedules for ambience and security, and control your lights from any remote location with Total Connect and your smart phone.
Along with controlling lights by activating 110v outlets, switches and plug-in modules, Standard Security Systems' alarm panel can control special wifi lightbulbs. Simply sync the bulb to your panel and you can control it as an independent device.